Homosexual law reform 30 years on

NZ Newswire
8/07/2016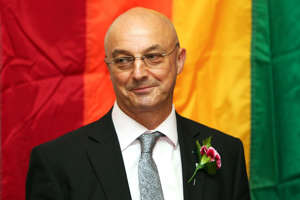 © Hagen Hopkins/Getty Images Kevin Hague For many younger New Zealanders, it's probably incomprehensible that just 30 years ago men could be arrested for being gay.
But until Labour MP Fran Wilde's Homosexual Law Reform bill became law - after a narrow 49 to 44 final vote in parliament on July 9, 1986 - consensual sex between two men was illegal.
On the 30th anniversary of that landmark vote, Green MP Kevin Hague - who was 26 at the time - says prior to the law change, public attitudes towards gay men were very hostile.
"We were surrounded by insults and taunts and violence. Gay bashing was a real thing that happened pretty often," he told NZ Newswire.
"That was always around us, so you lived your life with a constant sense of anxiety and of course very many people were not out at all, they didn't tell people about it."
The Homosexual Law Reform bill was divisive, amongst MPs and the New Zealand public alike, and Mr Hague said the political debate was difficult.
"We knew that part of what lay behind that prejudice and discrimination and the hostility was that people were fearful and they were fearful because they were ignorant, they thought they didn't know anyone who was gay," he said.
"The idea of what a gay man was like was Mr Humphries from Are You Being Served, like this flamboyant, effeminate stereotype and they didn't realise that actually their uncle or their workmate or their neighbour was gay as well."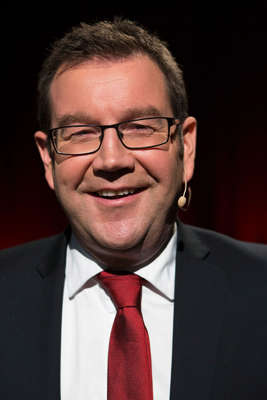 © David Rowland/TV3's The Nation via Getty Images Grant Robertson Labour MP Grant Robertson, who was 14 back in 1986, said he knew then that he was gay, but it was something he was struggling with.
He grew up in a religious household and he remembers there were a lot of people within the Presbyterian Church who were opposed to changing the law.
"I felt the sort of hatred and fear that went with that and I absorbed that and it was quite a scary time," Mr Robertson said.
"Having said that, we won and when I was moving out of home a few years after this, I actually found that I'd clipped out of the newspaper who voted for and who voted against the bill."
Mr Hague said things didn't change overnight for gay people, but it did happen more rapidly than expected.
"The strength and the value of the signal from parliament saying actually, you are ok, you are part of this community, was a very strong one, it made a real difference in people's lives."
Mr Robertson said homosexual law reform is something that should continue to be celebrated.
"That advance meant we fast forward 30 years, I'm an MP, I'm gay, for the mostpart that's not an issue for most people," he said.
"I'm the finance spokesperson for the party, that's what I spend most of my time talking about, but it's great that I'm able to be here and be who I am."
However, both Mr Robertson and Mr Hague admit there's still work to be done.
"We know that there's still a lot of bullying that takes place in schools of LGBT students," Mr Robertson said.
"Coming to terms with who you are and your identity is still a real challenge and a struggle for a lot of people at any age actually, but particularly if you're younger."
But there's no doubt New Zealand has come a long way, Mr Hague said.
"I look at the progress that we've made and the assumption by younger people that inclusion is the norm, that diversity is the norm - that's a night and day difference from how it used to be."