Horrell to hit 50 in Hurricanes clash

NZ Newswire
21/04/2016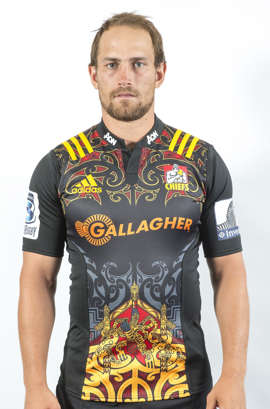 © Peter Drury/Getty Images Andrew Horrell Versatile back Andrew Horrell will finally get his chance to play his 50th game for the Chiefs when they meet the Hurricanes in Wellington on Saturday night.
Horrell will come off the bench in what will be his first game for the franchise since suffering a groin strain that kept him out of all rugby for six months.
The 27-year-old was injured at the end of the last Super Rugby season but played through the pain during Hawkes Bay's successful ITM Cup campaign.
"It was one of those ones where we had the Ranfurly Shield and I just wanted to keep playing. In hindsight I should have knocked it on the head," Horrell said.
Horrell has won two titles with the Chiefs since signing in 2012 when coach Dave Rennie took over the side, and is not bothered about how long it's taken to bring up his milestone.
"Fifty games is 50 games and it doesn't matter how many years it takes - it's a special honour for me to play that many for this great franchise."
Horrell has also been impressed with the way the team has stepped up to lead the competition after injuries to several key players and a brutal travel schedule.
"All the young boys and especially our back line have been playing really well and it's been great to watch.
"The game plan has changed a little bit this year but the mindset is still the same as it has been in the past," he said.
Horrell comes off contract at the end of the season and is unsure whether he will return for another Super Rugby campaign.
"It's one of those things that I'm working through with my agent and seeing what happens with the Chiefs.
"A lot of players have interest these days about heading overseas but it's just about whether you want to take it and what suits you."