Hospital wing named after killed soldier

NZ Newswire
25/04/2016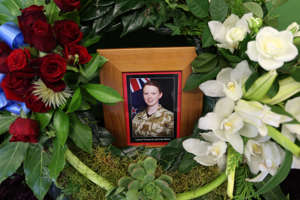 © Martin Hunter Iraq medical ward named after Kiwi soldier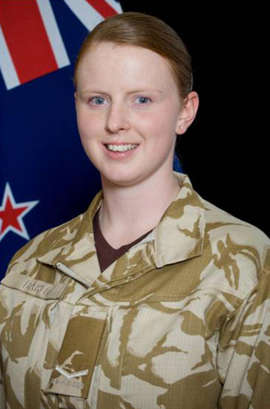 © NZDF / Supplied Lance Corporal Jacinda Baker.
A new ward at a Christchurch veterans hospital will be named after a Kiwi soldier killed in Afghanistan.
A ten-bed ward at the Rannerdale Veterans Care facility is to be called the Jacinda Baker wing, in honour of the 26-year-old Lance Corporal who was killed by an improvised explosive device (IED) in 2012.
Ms Baker served as a medic and was deployed to the Solomon Islands in 2010, before her deployment to Afghanistan.
She and two of her colleagues were killed when the Humvee they were travelling in hit a 20kg roadside IED.
Rannerdale general manager Steve Shamy said Jacinda was a professional.
"She was proud to be a medic in the New Zealand Army and proud of the work she carried out," he said.
"For Rannerdale, Jacinda's service and sacrifice represents a commitment to New Zealand."
Her father Peter Baker said Anzac Day was an emotional time for the family.
"Jacinda would be chuffed to have a medical wing named in her honour," he said.
Rannerdale has a strong relationship with Burnham Military Camp, where Ms Baker trained and was posted.
It is one of New Zealand's two residential care facilities for veterans and cares for 65 residents.
Staff have launched a Pledge Me page where members of the public can donate funds to help fit out the new wing.