House prices must come down: Greens

NZ Newswire
27/07/2016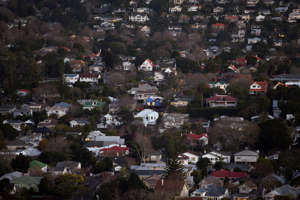 The Greens want house prices to come down and say they're working on ways to achieve that over time.
Labour disagrees and says it can't be achieved.
Co-leader Metiria Turei says unless prices come down a generation of people will be locked out of owning their own home.
"In around 10 to 15 years time, we'd like to see families on the median household income buying their first home for about three to four times that income - not 10 times like it costs now," Ms Turei said on Wednesday.
"Nobody, including the Green Party, wants to see the housing market crash but equally nobody thinks the current situation can go on like this."
The Greens are the first political party to say house prices should come down, and it won't make them popular with home owners.
Labour has never said it wants house prices to come down, and party leader Andrew Little says he doesn't agree with Ms Turei.
"If in power, Labour would aim to stabilise, but not cut, house prices," he told the New Zealand Herald.
Mr Little says there's "no conceivable mechanism" to reduce house prices as the Greens are proposing.