Hunt after report of gunman in Ashburton

NZ Newswire
12/05/2017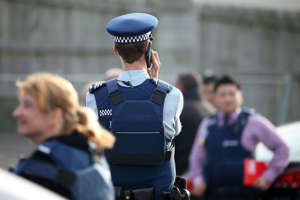 Armed police have been searching Ashburton's CBD after a report of a gunman in the area.
Police say a member of the public reported seeing a man with a firearm on West Street at about 8.30am on Friday.
It prompted armed police to search and patrol the Canterbury town's business district in a bid to find the alleged gunman.
"Due to the central location of the reported incident, armed officers remained on patrol to reassure the community and maintain an immediate capability in the event the report was correct and the offender located," police said in a statement.
They said CCTV footage was now being reviewed and the inquiry ongoing.