Husband's health not an issue: Parata

NZ Newswire
20/10/2016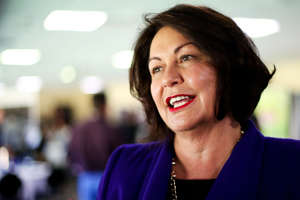 Education Minister Hekia Parata says her family doesn't have any health problems.
Earlier on Thursday Prime Minister John Key suggested the health of her husband, Sir Wira Gardiner, could have been a factor in Ms Parata's decision to stand down at the next election.
Ms Parata announced on Wednesday she wouldn't stand in next year's election, saying she had discussed her future with her family and had decided it was time to go.
Ms Parata was asked at the time whether family health issues were a reason for her decision, and she said they were not.
But Mr Key told More FM Sir Wira's health could have played a part.
""Being minister of education is tough but it's not really about that, we could have put her in another portfolio," he said.
"But her husband Wira Gardiner, who is a great man, he's in his early 70s, he's had a couple of health issues recently.
"And I think it's a combination ... secondly I think she's really felt she needs a bit more work-life balance."
Mr Parata says she doesn't know why Mr Key said that.
"I'm not sure why he thinks that's the case," Fairfax quoted her as saying.
"It's not a question of John Key being wrong but I know my family and we don't have any health problems."