Immigration adviser caught

NZ Newswire
8/04/2016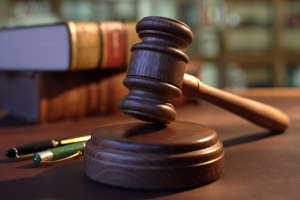 An immigration adviser to the Samoan community in Porirua who didn't have a licence is awaiting sentencing.
In Porirua District Court this week Menefata Toso, also known as Limu M F Asiata, faced four charges of providing immigration advice without a licence, three charges of holding himself out as a licensed immigration adviser, and three charges of receiving fees for the provision of immigration advice, the Immigration Advisers Authority says.
He was not present and in his absence guilty pleas were recorded for all charges, convictions were entered and a court date for sentencing was set for May 18.
The IAA was set up to promote and protect the interests of people receiving New Zealand immigration advice, its registrar, Catherine Albiston, says.
"Unfortunately, there are people who operate unlawfully and are unlicensed. That's why it's very important that anyone seeking New Zealand immigration advice only use a licensed adviser or an exempt person," she said.
"The public can have confidence that the IAA takes unlicensed activity very seriously and will prosecute unlicensed advisers found to be operating outside the law," she said.
Licensed immigration advisers must meet competency standards and follow a code of conduct. A free public register of all licensed advisers can be found on the iaa.govt.nz website.