Indian president due to arrive

NZ Newswire
29/04/2016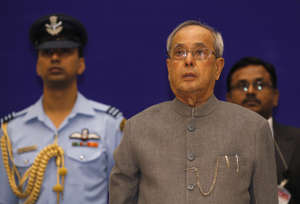 Shri Pranab Mukherjee is due to arrive in New Zealand for the first state visit by an Indian president.
President Mukherjee and his delegation arrive on Saturday for a three-day visit.
He'll head to an official welcome at Government House and will attend a state dinner in the evening.
On Sunday he'll lay a wreath at the Hall of Memories at the Auckland War Memorial Museum before heading to talks with Prime Minister John Key in the afternoon.
Mr Key has said the visit would be a good opportunity to continue to talk trade.
In 2011 Mr Key launched the NZ Inc India Strategy, a plan for India to become a core trade, economic and political partner for New Zealand.
Negotiations for free trade agreement with India started in April 2010 and the last round finished in February 2015.
More than $1 billion in goods were traded between the two countries in 2014, according to the Ministry of Foreign Affairs and Trade.
More than 11,000 Indian students came to study in New Zealand in 2012, and another 29,000 Indian tourists visited that year.
There are also more than 160,000 people of Indian origin living in New Zealand.
Ahead of the visit, Indian media said several agreements are expected to be signed during the visit in the fields of economic co-operation, education and connectivity.
Both sides see prospects for cooperation in agriculture, dairy, food processing, education and skill development as well as high technology.
One priority for business is establishing direct flights between the two countries.