Inflation rate back over 1 per cent

NZ Newswire
25/01/2017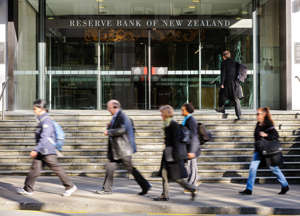 The annual rate of inflation has broken through the 1 per cent barrier for the first time in two years.
The consumers price index was 1.3 per cent for the year to the end of December, says Stats NZ after it rose by 0.4 per cent in the final quarter of 2016.
"This is the first time in over two years that price increases for household purchases have been over 1 per cent", prices senior manager Jason Attewell said.
"Household price inflation is up from a historical low of 0.1 per cent for the December 2015 year".
The December quarter rose by a seasonally adjusted of 0.7 per cent followed a third quarter rise of 0.3 per cent.
"Higher prices for petrol, air fares, and new house builds were partly offset by lower prices for food and furniture," Mr Attewell said.
Petrol rose by 4.1 per cent in the quarter with the average price of a litre of 91 octane rising by 7 cents compared to the previous quarter while food prices fell by 1.2 per cent.