Insurer Tower's losses narrow

NZ Newswire
23/05/2017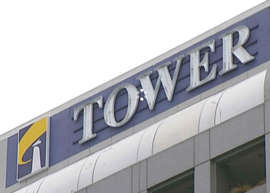 © 3 News Tower has narrowed its first-half loss as its underlying earnings improved, offsetting yet another unexpected increase in the cost of the Canterbury earthquakes six years ago.
The Auckland-based insurer reported a loss of $8.4 million in the six months ended March 31, from $8.7m a year earlier, it said on Wednesday.
While underlying earnings rose 7.6 per cent to $8.1m, the general insurer added another $9.8m to its provisioning for the Canterbury earthquakes which levelled the country's second-biggest city in 2011.
Tower's claims from the Canterbury quakes totalled $892.7m at March 31, of which $744.1m was covered by reinsurance, and the cumulative impact has climbed to $124.3m after tax from $91.3m a year earlier.
"Tower continues to make solid progress settling claims in Canterbury. However, issues with EQC (Earthquake Commission) continue to confront the entire industry," said chief executive Richard Harding.
Against a difficult industry backdrop with Canterbury provisions in the past, Deloitte had advised Tower to increase provisions.
The insurer increased provisioning for the Canterbury quakes by $25.3m in the 2016 financial year and carved out those problematic claims in a separate entity called RunOff, to preserve the value of the underlying business.
Also weighing on the bottom line was a $7.2m expense for the Kaikoura earthquake and a $3.6m hit from the Tasman Tempest storms and Port Hills fires.
The board continued to suspend dividend payments.
The shares last traded at $1.125.