Interim loss grows for Tower

NZ Newswire
23/05/2016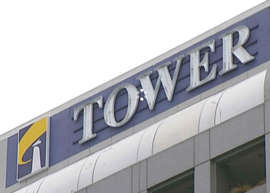 Tower posted a wider first-half loss after writing down the value of its information technology system, which it says is weighing on its ambitions and needs improving.
The insurer reported a net loss of $8.7 million, in the six months to the end of March, from $4.9m a year earlier, it said.
That included a $19.6m impairment charge on its IT system after a review found it was limiting its ambitions, chairman Michael Stiassny said.
Tower plans to simplify its IT infrastructure that currently operates on multiple platforms, which it said was difficult to navigate and lacked flexibility.
The general insurer's bottom line has been weighed down by more expensive claims from the spate of Canterbury earthquakes in 2011, and it recognised a further provision of $2.1m after tax, down from $22.6m a year earlier.
Tower has settled 15,260 claims as at March 31, representing 96 per cent settled by the number of claims and 89 per cent by value.
It estimates gross ultimate incurred claims of $822.3m and continues to receive 'over-cap' claims from the Earthquake Commission.
Underlying earnings dropped 57 per cent to $7.6m in the half.
The board declared an interim dividend of 8.5 cents per share and plans to maintain the annual payout at 16 cents.
The company didn't provide annual earnings guidance.
The shares last traded at $1.77 and have dropped 6.8 per cent so far this year.