Investor appetite down ahead of OCR update

NZ Newswire
26/04/2016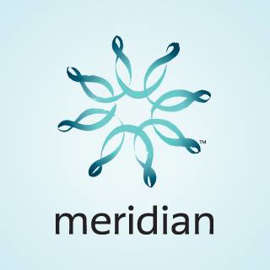 © Facebook / Meridian Energy Meridian Energy New Zealand shares fell as demand dried up ahead of a Reserve Bank update, with Meridian Energy and Vector hit hardest.
The S&P/NZX 50 Index dropped 70.4 points, or 1 per cent, to 6,795.71. Within the index, 35 stocks fell, eight were unchanged and six rose. Turnover was $181.9 million.
"Offshore markets have influenced investors locally today, and we appear to have a bit of profit taking on stocks which have done pretty well," said Grant Williamson, director at Hamilton Hindin Greene.
The local bourse traded lower than markets across Asia, with Australia's S&P/ASX 200 down 0.4 per cent, Japan's Nikkei 225 0.5 per cent lower and Hong Kong's Hang Seng dropping 0.7 per cent.
Williamson said Tuesday had seen fewer foreign buyers meaning the high prices those investors have been supporting over the past few weeks were not present, as the Reserve Bank's Wednesday OCR update looms.
Meridian Energy, which has gained 12 per cent this year, shed 4.5 per cent to $2.53. It hit an all-time high of $2.735 last Wednesday.
Vector declined 3.4 per cent to $3.40, Xero shed 2.9 per cent to $17, and Air New Zealand dropped 2.7 per cent to $2.705.
SkyCity fell 2.6 per cent to $4.94 and Auckland International Airport dipped 2.2 per cent to $6.265.
Skellerup Holdings was the biggest gainer, up 1.4 per cent to $1.42, while Westpac rose 1.1 per cent to $35.38 and retirement home builder and operator Ryman Healthcare advanced 0.5 per cent to $8.86.
Spark edged up 0.3 per cent to $3.55.
Outside the main board, Kirkaldie & Stains was unchanged at $3.13. Veteran corporate raider Ron Brierley has increased his takeover offer for Kirks to $3 a share from the $2.75 he offered in March and extended the closing date by a month to June 12, according to a statement to the NZX.
SeaDragon dropped 7.1 per cent to 1.3 cents.