Investore listing lifts NZX

NZ Newswire
12/07/2016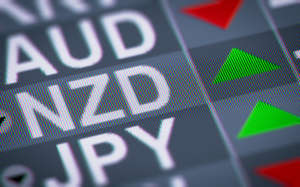 New Zealand shares have extended their run of new records, led by real estate owner Investore Property which debuted on the local market after being spun out of Stride Property.
The S&P/NZX 50 index rose 17.01 points, or 0.2 per cent, to 7079.46, a new record close on Tuesday.
Within the index, 27 stocks gained, 17 fell, and seven were unchanged. Turnover was $148 million.
Investore jumped 8.1 per cent to $1.61, leading the benchmark higher in its debut. The company raised $189 million at $1.49 a share in an initial public offering to help fund its acquisition of 14 Countdown supermarket sites.
Stride demerged Investore, keeping a 19.9 per cent stake and also issuing in the new company to its own shareholders.
"The highlight has been Investore, which has gone on extremely well," said Matt Goodson, managing director at Salt Funds Management, which holds 7.4 per cent of Investore.
"The key thing that really seems to be attracting people is the very long WALT (weighted average lease term) of the portfolio."
Stride shares dropped 16 per cent to $1.98, reflecting the Investore divestment, and was the biggest fall on the day.
Other stocks were buoyed by the rally in share markets across the region.
The dual-listed Australian banks gained, with Australia & New Zealand Banking Group up 2.5 per cent to $25.40 and Westpac Banking Corp rising 1.6 per cent to $30.68.
Fletcher Building, which has operations in Australia, rose 1.4 per cent to $8.89, while SkyCity Entertainment Group, which has casinos in Adelaide and Darwin, gained 1.8 per cent to $4.65.
Port of Tauranga increased 0.3 per cent to $19.65 after the Kotahi joint venture said it was launching a new weekly service to Asian export markets through the Bay of Plenty hub.
Among stocks to fall, real estate investors Kiwi Property Group dropped 2 per cent to $1.505, Goodman Property Trust was down 1.1 per cent to $1.305, Property for Industry slipped 0.6 per cent to $1.62, and Precinct Properties New Zealand decreased 0.4 per cent to $1.245.
Sky Network Television fell 1 per cent to $4.85 after a government paper raised some questions about its proposed merger with Vodafone New Zealand.