Investors borrow billions to buy houses

NZ Newswire
26/07/2016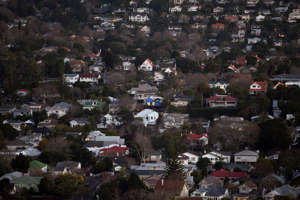 Property investors borrowed far more than first home buyers last month and took out a much greater number of mortgages, just-released figures show.
The Reserve Bank's June lending data shows investors borrowed $2.56 billion while first home buyers borrowed less than a third of that, $738 million.
The investors took out more than 7000 new mortgages compared with 1970 by first home buyers.
The bank has previously said it's worried about the impact investors are having on the housing market, particularly in Auckland, and new restrictions have just been brought in to curb their borrowing.
The Greens, who want a capital gains tax imposed on the property speculators, say the government is allowing them to drive up prices.
"National is clearly more interested in helping property speculators buy their third of fourth house than it is in helping first home buyers get into their own home," said co-leader Metiria Turei.