IRD too busy to review trust rules

NZ Newswire
3/05/2016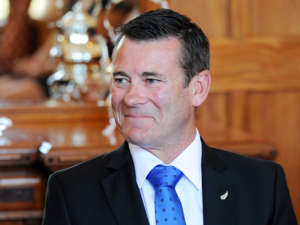 © SNPA / Ross Setford Michael Woodhouse Inland Revenue didn't review the rules around foreign trusts because it had other work that was more important, parliament has been told.
Opposition MPs have been claiming ministers were influenced by lobbying from Prime Minister John Key's private lawyer, Ken Whitney, who runs a trust business.
They've been saying IRD had intended reviewing the rules but decided not to after Mr Whitney spoke to Mr Key and then led a delegation of trust lawyers at a meeting with the then revenue minister, Todd McClay.
In parliament on Tuesday Labour's Grant Robertson questioned Revenue Minister Michael Woodhouse about the IRD's reasons for not reviewing the rules.
"The view at the time was that this would have required the Inland Revenue Department to dedicate significant resources to an area that did not affect New Zealand's revenue base," Mr Woodhouse said.
"Other issues on the tax work programme were deemed more important by both IRD officials and the then minister."
Mr Robertson said he had a 2013 document which showed IRD had considered the review should be "a key focus" of its tax policy work.
Mr Woodhouse said it was paragraph 22 in a very long list of other items.