It's not so elementary on Watson: police

NZ Newswire
17/05/2016
Police have run the microscope over Ian Wishart's book on the Marlborough Sounds murders and agree on who did it, but reject any claim they missed a second man.
Wishart's book Elementary, released in January, says Scott Watson had help in disposing of the bodies of Ben Smart, 21, and Olivia Hope, 17, just after New Year's Day in 1998.
"An associate of Scott Watson is out there somewhere who may be involved in the killings and may know where the bodies of Ben and Olivia are," Wishart said.
But on Tuesday, after comparing the book with the original investigation file and talking to staff involved, police released a statement saying they did not believe there was any substance to the claim.
They agreed with the finding that Watson was the offender.
"Police do however strongly disagree with Mr Wishart's claim that the evidence line followed by police was wrong," said Detective Superintendent Peter Read.
They strongly disagree with three claims in the book.
They included that an unknown accomplice helped Watson remove the bodies in Shakespeare Bay on New Year's Day, that he then painted his boat and that evidence a sighting of Watson in Erie Bay was false.
Supt Read acknowledged the enduring public interest in the case but they were not in a position to publicly re-litigate evidence, evidence which had been corroborated and supported by known facts.
"We are particularly mindful of our obligations of fairness and privacy around witnesses who provided information to police."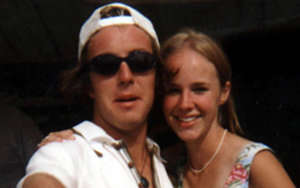 The bodies of Mr Smart and Miss Hope have never been found.
Watson was found guilty of their murders in 1999 and is serving a life sentence despite continuing to protest his innocence.