Jail term for online steroid supplier

NZ Newswire
9/05/2017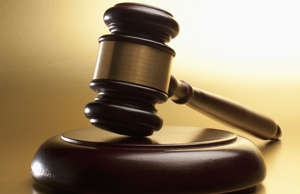 The man behind an online steroid operation has been imprisoned for two years for illegal supply of medicines.
Joshua Francis Townshend was sentenced in Christchurch District Court on Wednesday for advertising, possessing and supplying prescription medicines, the Ministry of Health says.
He had pleaded guilty to 129 breaches of the Medicines Act 1981 in relation to anabolic steroids, clenbuterol and related medicines illegally used for sports performance and image enhancement.
A period of the offending occurred while Townshend was on home detention.
The court had earlier been told that Townshend operated a large-scale online steroid business under the name clenbuterol.co.nz.
He attempted to distance himself from the operation by using bank accounts held by others to receive funds, using false names to register websites and Facebook pages, and not identifying himself to customers.
The medicines were packed in bottles and vials and labelled under Townshend's brand name, APS.
The products he sold were not of a pharmaceutical standard and their lack of quality assurance posed a real risk to those using them.
Medsafe estimated that over one year, Townshend supplied the equivalent of 2100 10ml bottles of clenbuterol and about 2400 units of other medicines, which were primarily 10ml vials of anabolic steroids for injection.
A verbal warning to Townshend from the Ministry of Health in March 2013 was ignored.
Medsafe compliance management branch manager Derek Fitzgerald says Townshend put the public's health at risk by supplying prescription medicines outside the regulatory system.
He said the prosecutions should serve as a warning that offending that poses a high risk to the public will be dealt with to the full extent of the law.