Jamie Oliver 'never been more depressed'
Press Association
21/05/2016
The TV chef spent Food Revolution Day leading a seven-hour cooking session broadcast on social media. He was joined by celebrities including pop star Cheryl, who visited his cookery school in London to work on her kitchen skills.
The Food Revolution aims to highlight a global nutrition crisis among children.
Oliver told the Press Association: "Right now if you look at under five-year-olds, 41 million are obese or overweight, and in parallel 159 million kids are malnourished and not growing physically and mentally in the right way. It's 2016, we can't be proud of that.
"In a funny way the last 40 years has been interesting. We have seen public health go from amazing to terrible.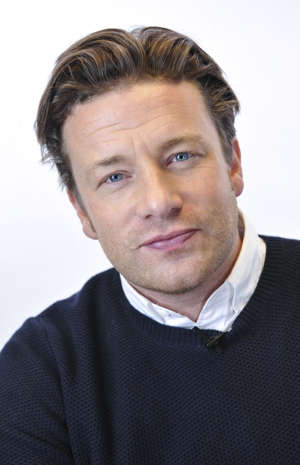 © George Pimentel/WireImage "I've never been more depressed about child health globally.
"I think it's not in a good place nationally either, but at the same time, I think as far as getting governments to move and act more responsibly and find that balance between being beholden to business but also taking care of communities and disadvantaged communities, I think this could be it."
Oliver, 40, has recently triumphed with his campaign for a sugar tax on fizzy drinks.
The British government used the Queen's Speech to pledge a new tax on sugar-rich fizzy drinks, to be introduced from April 2018.
The chef said: "I'm sure you would agree spending a year and a half telling a story about the logic of a tax is not great, you'd probably say you're bloody mad.
"And everyone was like, 'No, no, no,' and in the end we got there, because sugary drinks are the largest single sort of sugar in kids' and teenagers' diet."
He continued: "It's the first time I've seen a clear display of the government saying (to companies), 'Come and do business here, but as far as child health is concerned, behave.'
"For me it's not even the money or the drop off in consumption. It's about it being a symbolic gesture of change really as far as I'm concerned."
The Food Revolution event featured chefs from 10 countries using Facebook Live to show viewers how to cook healthy dishes from scratch.