Japanese Contact-Management Service Sansan Raises $14M To Tackle The U.S.

TechCrunch
19/05/2014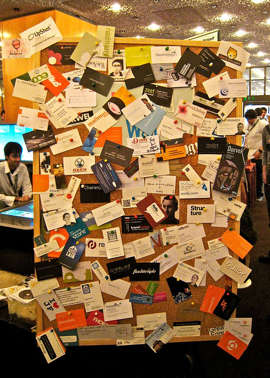 Sansan Inc., a cloud contact-management service, has raised $14 million in funding led by DCM. The Tokyo-based startup plans to use the capital to break into the U.S. market this month, as expand in other international markets. Other participating investors include the Innovation Network Corporation of Japan, Nikkei Digital Media, Energy and Environment Investment, Inc, and GMO Venture Partners. Sansan has also received previous investment from .
In the U.S., Sansan will compete against products such as , , and . But the company, which says it currently has over 2,000 corporate customers in Japan, hopes to differentiate its service, which automatically tracks information like who met the contact, where, when, and for what reason. Sansan's software also transcribes business cards and uploads data into its cloud-based platform.
In a statement, Sansan CEO Chika Terada said, "By automatically scanning business cards and uploading structured data to the cloud, Sansan allows organizations to more easily leverage their contacts in a collaborative way, while increasing the productivity of sales teams and enhancing customer relationships."
Image by Flickr user used under a license