John Key defends name of new ministry

NZ Newswire
18/08/2016
© Getty Images Prime Minister John Key Prime Minister John Key says the Ministry for Vulnerable Children that's going to be created has the right name.
The ministry will replace Child, Youth and Family from April next year and Social Development Minister Anne Tolley will be in charge of it.
She'll be New Zealand's first Minister for Vulnerable Children.
The government in July confirmed CYF would cease to exist next year, and would be replaced by a new agency after it decided large-scale reform of the crisis management service was needed.
Labour's spokeswoman for children, Jacinda Ardern, says when it named the new ministry the government ignored pleas from experts.
"Well respected organisations and individuals such as Children's Commissioner Judge Andrew Becroft have warned such a name will stigmatise the very kids it is trying to help," she said.
"There is a huge risk that by having such a narrow focus, the ministry will ignore children who don't meet National's limited `vulnerability' criteria."
Mr Key says she's wrong.
"I disagree, the new ministry has to have what its mandate is, and its focus, clearly spelt out," he told reporters.
"It's really a ministry that is going to deal with those most vulnerable children and give them the care, attention and support they need.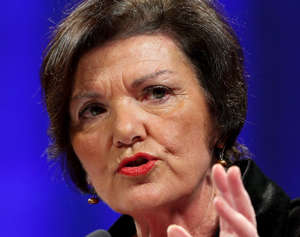 © Getty Images Social Development Minister Anne Tolley "If you don't call it what it is, there's a risk it loses its focus and starts spending resources and time away from those most in need."
Ms Tolley says creating a new ministry isn't a rebranding exercise.
"It will require strong leadership to implement the massive changes required over the next four-five years, as well as embed the necessary culture change within staff," she said.
The government has set aside an extra $200 million for the revamp.