Joshua says no way Parker can beat him

NZ Newswire
21/06/2016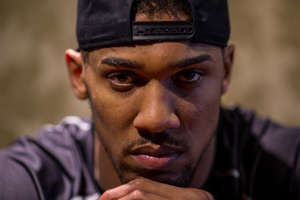 IBF world heavyweight champion Anthony Joshua says he respects Joseph Parker, but "he ain't beating me".
Parker became the IBF's mandatory challenger after getting past France-based Cameroonian Carlos Takam by unanimous decision in Auckland in May.
The win gave the 24-year-old a shot at the title held by Joshua, with Parker's team expecting that fight to take place around next January.
Joshua is preparing for a voluntary defence against American Dominic Brezeale in London this weekend.
Asked how he rated Parker, he said: "Yeah, giving him respect but he ain't beating me."
Joshua believed that, while Takam was a tough opponent, Parker should have knocked him out.
The Briton said he would be disappointed if he couldn't stop Takam.
"Even if it was a bad performance, even if I had a cold or had a broken hand, over 12 rounds, I still expect to knock him out," he said.
"That's just the way I've been built. It's just a different mentality, so yeah, I'd like to go in and know I'm going to cause some damage."
Joshua, 26, said the showdown with Parker would happen "110 per cent".
He also said he has been watching the Aucklander since the 2010 Commonwealth Games.
"Parker is not new on my radar," he said.
"Parker ain't this professional kid from New Zealand. I've known him since he was an amateur. I know a bit more about Parker than a lot of people think."
Joshua, who claimed the super heavyweight gold medal at the 2012 Olympic Games in London, is 16-0 in his professional career.
Parker is also undefeated at 19-0 and his next bout is against former Australian rugby league international Solomon Haumono in Christchurch in July.