'Just shut it, yeah?': BBC gaffe shows children's show subtitles during Donald Trump inauguration

Evening Standard
21/01/2017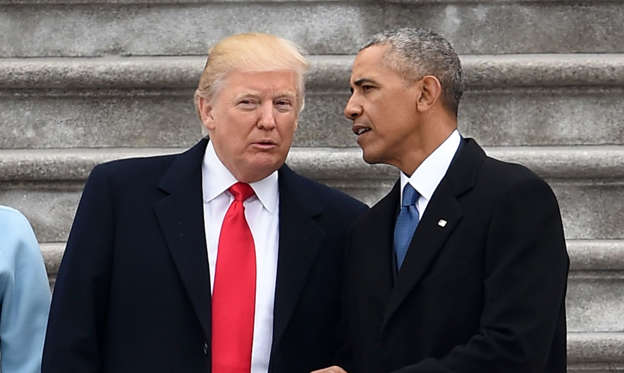 BBC gaffe shows children's show subtitles during Donald Trump inauguration
© Getty Images
The BBC appeared to make an embarrassing gaffe by displaying subtitles for a children's TV programme during its coverage of Donald Trump's inauguration.
As the historic day proceeded, viewers saw quotes from what is believed to be Tracy Beaker spin-off show The Dumping Ground flashing up on screen.
At one point, the words displayed read: "No-one wants you here. You're only in a mood because Mo's gone."
When the pictures cut to a shot of Barack Obama with his eyes closed, the subtitles read: "Just shut it, yeah? Oi! Leave him alone."
Twitter user Kaytality took footage of the hilarious blunder, saying: "BBC News have the wrong subtitles on and it's pretty glorious." 

BBC News have the wrong subtitles on and it's pretty glorious #Inauguration #TrumpInauguration #Trump pic.twitter.com/IqM0ZAksIo

— Specs 👓 (@Kaytality) January 20, 2017
With the new President on screen, viewers were met with the lines: "Just tell him to get out of my face.
"So it was him in your room.
"Oh whatever. You can't come here outside of contact, or Mum will get into trouble.
"Is that what you want? Or for her and Kev to be a family?
"With you and Murphy and the baby. And me."
Viewers quickly identified the rogue quotes as coming from the BAFTA-winning children's programme.
The Standard has approached the BBC for a comment.
More From Evening Standard

Evening Standard