Justin Lester elected in Wellington

NZ Newswire
8/10/2016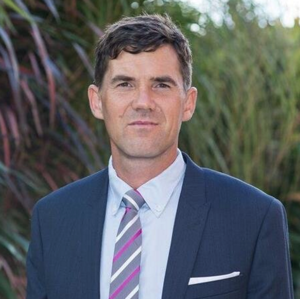 Justin Lester is set to be the next mayor of Wellington, replacing Celia Wade-Brown, who did not stand again.
Mr Lester has won by a clear margin over Nick Leggett, with Jo Coughlan in third place, according to a progress result.
About 4500 votes are yet to be counted but they are not expected to change the result.
Voter turnout in Wellington is 42.08 per cent compared with 40.85 per cent in the 2013 elections and the 2010 turnout of 40.11 per cent.
There was a "major last-minute surge" of voters in the past few days, Wellington returning officer Clare Sullivan says.
"We had people running in the doors this morning - it was good to see people making the effort."
Mr Lester I grew up in a state house in Invercargill with his mother and two brothers and first visited Wellington as a kid with a sports team.
In his mid-20s he co-founded Kapai, a Wellington food enterprise. He has been a city councillor since 2010.
Ward votes:
* Northern - Malcolm Sparrow, Jill Day and Peter Gilberd elected
* Onslow-Western - Andy Foster, Simon Woolf and Diane Calvert elected
* Lambton - Iona Pannett, Nicola Young and Brian Dawson elected
* Southern - Paul Eagle and David Lee elected
* Eastern - Sarah Free, Simon Marsh and Chris Calvi-Freeman elected