Kaikoura aftershocks 'unusual': GNS

NZ Newswire
22/11/2016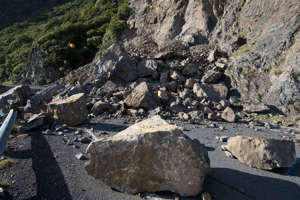 The low level of aftershocks following the 7.8 magnitude Kaikoura earthquake is "unusual" according to GNS Science.
But it doesn't mean the risk is going away, according to natural hazards director Gill Jolly who said new official projections were expected to be released later on Tuesday.
"One thing that we've noticed over the last few days is the number of aftershocks that we're getting is at the low end of what the predictions would be," she said.
"That's unusual so the one thing we do need to be is be prepared that we still have a probability of those larger aftershocks and we need to be prepared for those."
There's a lot of uncertainty about whether the low level of aftershocks is a good or bad sign.
GNS say they "really don't know" what it will mean.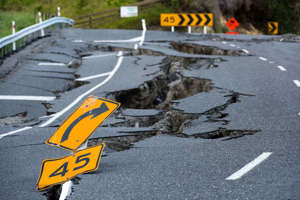 Dr Jolly said aftershock predictions were going down over time as expected, and the probability of larger earthquakes is also decreasing.
She also ruled out any clear connection between the Kaikoura earthquake and a 6.9 magnitude quake that struck off the coast of Japan, near Fukushima, on Tuesday morning.
It's the second time a large quake has struck that part of Japan so soon after a quake in New Zealand.
The March 2011 Fukushima earthquake and tsunami happened little over two weeks after Christchurch was devastated in February.
"(The Tuesday earthquake) was clearly one of the aftershocks from the magnitude nine earthquake from Tohuku five years ago in 2011, so it's part of the aftershock sequence.
"Because it's a much bigger initial earthquake the aftershocks will go on for much longer."