Kaikoura quake insurance bill hits $1.84b

NZ Newswire
20/06/2017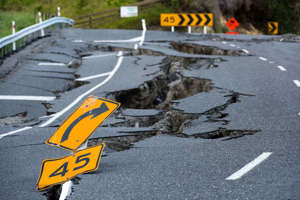 The insurance bill from November's Kaikoura earthquake has hit $1.84 billion.
The 7.8-magnitude quake struck on November 14, causing destruction as far afield as Christchurch, Kaikoura and Wellington.
The Insurance Council reports 43,000 claims of damage from the quake have been lodged with private insurers, acting on behalf of the Earthquake Commission, as of May 31.
While 31,000 of the claims were for residential properties at a bill of more than $460 million, the value of business claims was far greater at $1.36b.
Minister Responsible for the Earthquake Commission Gerry Brownlee says these, together with claims made directly to the government, made the Kaikoura quake the second-largest claims event in the commission's history.
"While Christchurch, Wellington, North Canterbury and Marlborough are the primary locations for claims lodged, claims have also been received from Invercargill through to Northland," he said.
He said settlement of claims was also progressing well under a new agreement in which private insurers act as the Earthquake Commission's agents by receiving, assessing and settling home and contents claims.
"As of May 31, more than 40 per cent of building and land claims have had their initial assessment completed and 21 per cent of claims have been settled," he said.
"Building assessments are progressing well in the worst-affected communities. About 55 per cent have been completed in Marlborough, 75 per cent in Kaikoura and about 50 per cent in the Hurunui district.
Insurance Council chief executive Tim Grafton says he is confident most people will have received settlement offers by the end of this year.