Kathmandu beats profit forecast

NZ Newswire
20/03/2017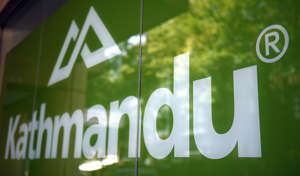 Kathmandu has lifted first-half profit 6.4 per cent, just beating earnings guidance the outdoor equipment chain gave last month after clamping down on costs and exerting greater control over inventory.
Net profit rose to $10 million in the six months ended January 31 from $9.4m a year earlier, the Christchurch-based company said on Tuesday.
That was just ahead of the $9.9m guidance Kathmandu provided last month and ahead of Forsyth Barr analyst Chelsea Leadbetter's forecast of $9.5m.
Sales edged up 0.2 per cent to $196m as previously projected, and increased 3 per cent on a constant currency basis.
Kathmandu trimmed operating expenses 1 per cent to $69m through cutbacks in advertising, support office costs and retail labour, and lowered finance costs by a third to $1.2m as it cut net debt to $48.9m.
"The results for the first half of FY2017 were overall in line with our expectations," chief executive Xavier Simonet said.
"We achieved strong same-store sales growth in Australia, which is our largest market, as we maintained rigorous cost control and continued to drive working capital efficiency."
Kathmandu's annual profit rebounded in 2016 from a slump a year earlier after a build-up of inventory forced it into aggressive discounting at lower margins to rid itself of excess stock.
Under management of Mr Simonet, who was appointed to the role in January 2015, the company has been taking a more cautious approach to sales and keeping expenses under control.
The board declared an interim dividend of 4 cents per share, up from a 3 cents last year.
The shares last traded at $1.93 and have slipped 1 per cent so far this year.