Key cancels pre-APEC talks after quake

NZ Newswire
13/11/2016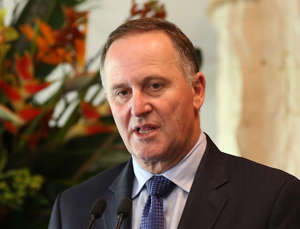 © Fiona Goodall/Getty Images for The Department of Internal Affairs Prime Minister John Key Prime Minister John Key has cancelled his plans for pre-APEC trade talks with Argentina's president following a magnitude 7.5 earthquake that's killed two people in the South Island.
Mr Key and a business delegation were scheduled to fly out to Buenos Aires on Tuesday to meet with President Mauricio Macri in a bid to improve New Zealand's trade relations with South America's second-biggest economy.
But following Monday morning's quake in Hamner Springs, Mr Key announced he had postponed the trip to stay in the country.
"I believe it is better that I remain in New Zealand in the coming days to offer my assistance and support until we have a better understanding of the event's full impact," he said.
"My officials have conveyed our apologies to the Argentine government and I intend to call President Mauricio Macri in the next few days."
Mr Macri, who has brought a steady stream of economic reforms to Argentina since taking office in December, has hosted several powerful world leaders over the year as countries look to establish political trade links with the troubled economy.
The Argentina trip was scheduled as a stop-over ahead of the APEC Summit in Peru later this week.
Mr Key said he would make a decision in coming days whether he would still be travelling to the conference, which brings together the leaders of the world's most powerful nations.