Key clue missed in search for drowned teen

NZ Newswire
28/06/2017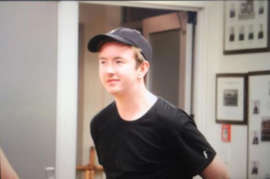 © NZ Police Search teams initially missed a key clue to finding an Auckland teenager who drowned following a night out in the Coromandel, an inquest has been told.
Lucas Cochrane, 19, was last seen at a function at the Whitianga fire station on September 24 last year.
His body was recovered four days later in a waterway following a massive land, air and water search.
A coroner's inquest into the death is now under way at the Hamilton District Court.
On Wednesday, Constable Sean Keeley, a member of the Waikato search and rescue squad, told the inquest the teenager was intoxicated when he disappeared on an evening with extremely bad weather.
Police were led to the location of the body when Mr Cochrane's black cap was discovered nearby on September 28, which led to a subsequent search by the dive squad nearby.
Cross-examining Const Keeley, the Cochranes' family lawyer, Kevin, Gould, grilled the officer as to why his search team took so long to find the hat.
"It was an oversight by the searchers in that area that they failed to locate this item, as it should have been recovered. But I don't feel comfortable speculating why," Constable Keeley replied.
Volunteer firefighter Milan Lukic was working at the function on the night Mr Cochrane disappeared and witnessed the teen vomit.
He observed the crowd were playing drinking games and some fights had broken out between people attending.
Asked if he was aware private functions were in breach of the code and policy of the New Zealand Fire Service, Mr Lukic said he was not at the time.
"As firefighters we are allowed to use the canteen," he said.
"But a group of young people aren't are they? Mr Gould replied.
"No." Mr Lukic admitted.
He later revealed they had confiscated alcohol off the youths as they became increasingly intoxicated.
The inquest continues.