Key hints at big budget surpluses

NZ Newswire
28/11/2016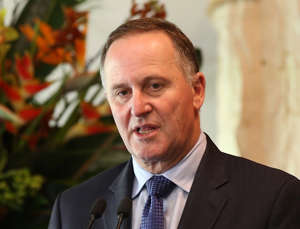 Prime Minister John Key is hinting at bigger than expected budget surpluses in the next few years which would allow the government to cut taxes despite the cost of the earthquake.
He says the quake is likely to cost between $2 billion and $3b and the government also expects to increase spending on health and education.
"Over the eight years we've been in government, while there was the big tax switch in 2010 there hasn't been a significant reduction in people's taxes," Mr Key said at his post-cabinet press conference on Monday.
"I'm not arguing this is going to be significant as in a massive tax cut, but I am saying that I think there is an argument around a tax and family package that sits alongside a lot of other expenditure."
Mr Key said Finance Minister Bill English had briefed cabinet on next week's half-year economic and fiscal update.
"When you see the numbers, what you will see is the budget surplus getting quite big," he said.