Key strikes chilled meat deal with China

NZ Newswire
21/04/2016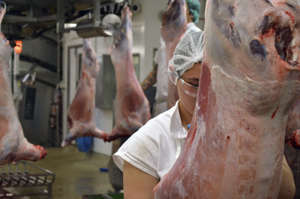 © Reuters Workers prepares meat in Levin (file photo) China has agreed to allow New Zealand chilled meat into its vast market.
The industry has been trying for years to get access and Prime Minister John Key says the breakthrough will be worth hundreds of millions of dollars.
He's visiting China and told reporters the first consignments could be on the way within months.
Earlier this week Mr Key was at the signing of another meat deal, when Alliance Group signed a commercial agreement with Beijing businessman Chen Xibin, the owner of a huge farming enterprise.
It will help Alliance send more sheepmeat and venison to China, and includes an agricultural services and training agreement.