Key tells UN it needs Helen Clark

NZ Newswire
21/09/2016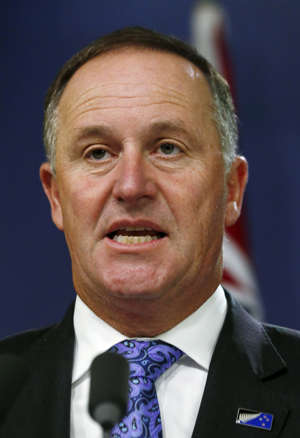 © Reuters/Jason Reed John Key Prime Minister John Key has told the United Nations it needs Helen Clark to be its next secretary-general.
"This is not the time for a business-as-usual appointment for secretary-general," he said in his speech to the General Assembly on Wednesday.
"The next secretary-general must have the courage, experience and skills necessary to lead this organisation, to keep it relevant and responsive."
Miss Clark, the former Labour prime minister, is still in the race despite poor results in polls taken by Security Council members.
Further polls will be taken before the council reaches a consensus on a candidate it can recommend to the General Assembly, and its five permanent members have the power of veto.
Miss Clark has said she intends being the last one standing after vetoes have been used to eliminate other candidates.
Mr Key said he had worked across the political divide with her for years.
"She rallies people together to find the common ground, even when the issues are difficult and the differences vast," he said.
"She gets things done. We think it's time for a secretary-general like Helen Clark."