Key to champion Helen Clark's UN cause

NZ Newswire
7/09/2016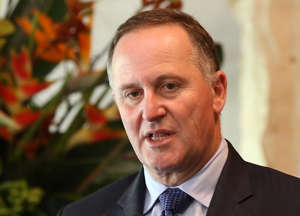 © Fiona Goodall/Getty Images for The Department of Internal Affairs Key to champion Helen Clark's UN cause If Helen Clark is to become the next United Nations Secretary-General, it's the Russians she needs most to convince she's right for the job.
In Vientiane, Laos, on Thursday Prime Minister John Key will again advocate on her behalf when he meets his Russian counterpart Dmitry Medvedev.
Russia has already said it wants the next UN head to be from Eastern Europe, following rotation.
But Mr Key hopes Miss Clark will be considered as a compromise candidate if the permanent five members - the United States, United Kingdom, China, France and Russia - cannot settle on one person.
He told reporters in Laos on Wednesday it could be "game on" if the Eastern European candidates dropped out.
Miss Clark was ranked seventh in the latest straw poll last month.
The meeting with the Russian PM will follow a morning of discussions with Laos Prime Minister Thongloun Sisoulith.
The leaders will meet before signing a New Zealand-Lao PDR Air Services Agreement.
Mr Key will also visit an unexploded ordnance training facility and meet Philippines President Rodrigo Duterte.
US President Barack Obama cancelled his meeting with the Philippines leader after he called him the "son of a whore".
On Wednesday Mr Key refused to be drawn on whether he thought that type of language or behaviour was appropriate for a world leader.
"We think it's important to meet with the Philippines President. We're doing so because they're a significant participant here at the East Asian Summit and we have quite a strong relationship with the Philippines," he said.