Key won't be drawn on AB's bugging

NZ Newswire
22/08/2016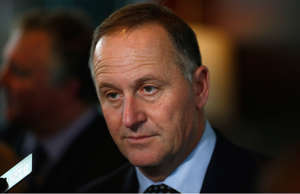 © Getty Prime Minister John Key Prime Minister John Key is playing down the alleged bugging of the All Blacks' meeting room in a Sydney Hotel, and he won't speculate on who might have done it.
Australian police are investigating the discovery of a listening device found hidden in a chair at the Intercontinental Hotel during a routine security check.
Superintendent Brad Hodder said before the All Blacks thumped the Wallabies 42-8 that the police didn't have a theory about who planted the device.
Neither did the All Blacks, and Mr Key is taking the same line.
"I think, as has been pointed out in a few of the comment pieces, you wouldn't want to jump to conclusions about who put it there, how it got there, or why it was there," he said when he was questioned at his post-cabinet press conference on Monday.
"It could have been for a variety of reasons, it could have been old, who knows."
Earlier on Monday was Mr Key said he had been bugged a few times himself, but he wouldn't go into that when he was questioned at his press conference.
He was asked whether he thought the Government Communications Security Bureau could get involved in the Sydney bugging, and said there had been no requests for that.
"They might have some technical expertise but, as I understand it, it's a police investigation so they will have access to their own ways and means."