Kiwi engineers desperately needed: lobby

NZ Newswire
18/01/2017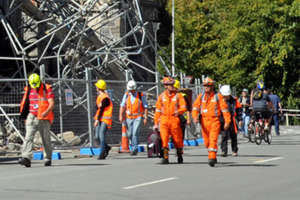 New Zealand desperately needs more engineers and this demand is reflected in rises in average annual salaries, the country's engineering association says.
A survey of more than 3000 Institution of Professional Engineers New Zealand members found engineers took home an average of nearly $100,000 annually.
This was a 6.3 per cent rise in the profession's median base salary in the year to October 2016, compared to nationwide wage inflation of 1.5 per cent to June 2016.
"New Zealand desperately needs more engineers," IPENZ chief executive Susan Freeman-Greene says.
"With huge growth and an expanding range of opportunities, it's an exciting time to be an engineer."
The IPENZ study found the median salary for engineers was $92,500 per year plus $5500 in benefits, while first-year engineer salaries were $55,000 plus $2000 in benefits.
Thirty-eight per cent of the nation's engineers live in Auckland, while Canterbury is the next biggest engineering centre with nearly twice as many as Wellington.
"Engineering affects all New Zealanders. As well as being financially rewarding, an engineering career means you can make a positive, tangible difference to our society," says Ms Freeman-Greene.
"Engineers are driven by the desire to make the world better."