Kiwi fan abuses Lions tour manager: report

NZ Newswire
22/06/2017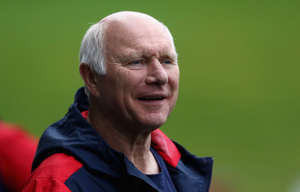 A foul-mouthed Auckland diner has abused British and Irish Lions tour manager and former England rugby captain John Spencer, according to a report.
Spencer was dining with his wife and a friend at the Deport Eatery and Oyster Bar on Wednesday when a drunk man became abusive, UK's Daily Mail reports.
The incident happened after a request for a photo was made to Spencer's table and escalated when the Kiwi pushed 69-year-old Spencer, who responded by pushing him away and asking to be left alone.
Both the Lions and Depot Eatery told NZ Newswire they had no comment to make on the incident.
Spencer toured New Zealand as part of the 1971 Lions squad.