Kiwi gymnasts clear Olympic hurdle

NZ Newswire
18/04/2016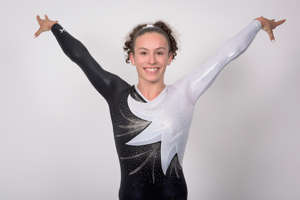 New Zealand gymnasts Courtney McGregor and Mikhail Koudinov have moved a step closer to Olympic selection after solid performances at the qualifying Test event in Rio.
McGregor, 17, and Koudinov, 24, were both named by the International Gymnastics Federation after the final qualifier where around 300 gymnasts were vying for 100 places across three disciplines.
New Zealand's last Olympic gymnasts were David Phillips and Laura Robertson, who competed at the 2000 Sydney Games.
Gymsports New Zealand chief executive Tony Compier said the news was a real boost for the sport.
"For our community which runs on a shoestring and the smell of an oily rag, it's a fabulous reward for the hard work and the effort they've put in in such a competitive landscape," he told NZ Newswire.
McGregor and Koudinov now need NZ Olympic Committee approval before they can be named in the team for Rio, with their performances over the last 12 months also taken into consideration.
"It's about being able to demonstrate they can reach the top 16 in the world with the potential for a top eight finish," Compier said.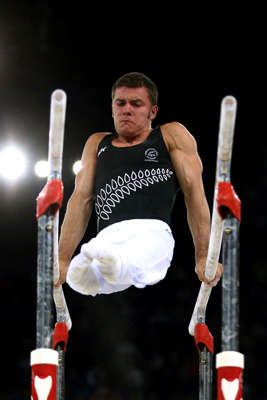 The pair have qualified a spot on all-around - their ability to score across six apparatus for Koudinov and four for McGregor.
However, the case to the NZOC for selection will be made on an individual apparatus: parallel bars for Koudinov, and vault for McGregor.
McGregor finished 17th at last year's world championships in Glasgow, and while Koudinov was further back in 23rd he was .1 point away from 16th place and .2 away from a top eight finish.
"That might be over-extension of the back on one routine, or not pointing the toes high enough - the margin is very, very small," Compier said.
"The margins in our sport are so infinitesimal that on any given day, it's .1 or .2 between being a top-eight athlete in the world or being in the top 30."
A third Kiwi has yet to compete at the Rio Test event, with trampolinist Dylan Schmidt in action on Wednesday.
Schmidt, 19, won gold at the 2014 Youth Olympics in China and finished ninth at the world championships in Denmark last year.