Kiwi Hunt to headline Auckland UFC event

NZ Newswire
24/03/2017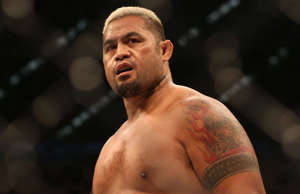 Veteran Kiwi mixed martial arts fighter Mark Hunt will compete in his home town of Auckland for the first time in 16 years at a UFC event in June.
Hunt will fight American heavyweight Derrick Lewis in the five-round main event at Vector Arena on June 11.
Sydney-based Hunt, 43, has a professional MMA record which reads 12 wins, 11 losses, 1 draw and 1 no contest.
He lost his last fight, to Dutch opponent Alistair Overeem in Las Vegas three weeks ago to leave him rated 7th in the UFC heavyweight rankings.
Sixth-ranked Texan Lewis (18-4 with 1 no contest) has one his last six fights.
Hunt's previous fight in his native Auckland was a K1 kickboxing loss to Australian Peter Graham in 2001.
UFC senior vice president Joe Carr expects his company's second event to be staged in Auckland to be a success.
"We have seen tremendous growth and interest in UFC across New Zealand since our first live event in 2014," he said.
"Coming back to Auckland, especially with Mark Hunt to compete in his home town for the first time in 16 years, is definitely something our fans should be excited about".