Kiwis pay about $23,000 rent per year

NZ Newswire
16/01/2017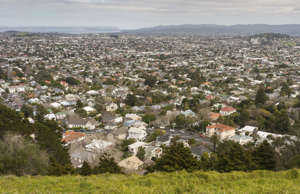 The national median weekly rent price rose to a record of $450 in December 2016.
This high new median means Kiwi tenants are paying more than $23,000 a year for a rental property.
This is up 7.1 per cent on the same time the year earlier
Wellington's weekly rent is up 9.8 per cent from a year ago, and the annual cost of renting a typical Wellington flat has risen by an average of $2000.
Prices are expected to continue rising, Head of Trade Me Property, Nigel Jeffries, says.
"We've seen rents across the country grow pretty sharply from October, and we expect to see further jumps in January when landlords reassess the financial equation... when a number of tenancies come up for renewal."
Despite median rent in Auckland falling from $520 to $510 in December, rents were still up 3 per cent on the same time last year.
Mr Jeffries said "Auckland has been very strong in the last few months and January is a very busy time... we wouldn't be surprised to see the median weekly rent hit another record early in 2017."
Rent prices in Marlborough soared more than 10 per cent for the final month of 2016,with a new record high of $375 a week.
"Marlborough had median weekly rent rises earlier in the year, but in such a small market the earthquake will have a significant impact on rents. No doubt demand has increased in the region following the disruption in Kaikoura," Mr Jeffries says.