Kiwis who fought for IS are dead: Key

NZ Newswire
1/11/2016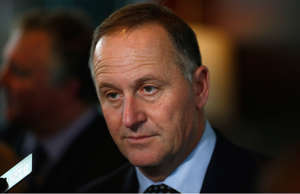 Some of the five New Zealanders who went to Syria two years ago to fight with Islamic State rebels are dead, Prime Minister John Key says.
In November 2014 Mr Key said it was known five New Zealanders were in Syria fighting with IS, nine others had intended going but their passports were cancelled, and 40 were on a watchlist because of their involvement with or support for IS.
On Tuesday he was questioned by media about the fate or whereabouts of the five.
Mr Key said he had been briefed a number of times in the last two years on their circumstances.
"Some of them are dead, on the advice I have had," he said.
Mr Key didn't disclose any details.
Those who went to Syria have never been named.