Ko seeking three-peat on birthday

NZ Newswire
21/04/2016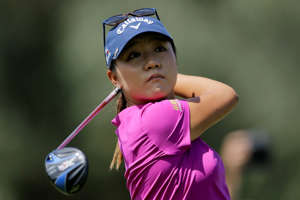 Teenager Lydia Ko is starting feel like a veteran as she bids for a three-peat at the Swinging Skirts LPGA Classic in San Francisco.
The world No.1, who has made a stellar start to 2016, has her birthday on the final day at Lake Merced on Sunday.
She's finding it hard to believe she's already into her third season on the LPGA Tour.
"I'm turning 19 so I feel I'm getting old," she said at a pre-tournament news conference.
"There are girls that are younger than me. Last year and the year before, everybody was older that me."
Ko was asked about the prospect of marking her birthday in winning fashion on the same day that NBA champions the Golden State Warriors could wrap up their round-one playoff series against the Houston Rockets.
In March, Ko spent time at the Warriors and traded sports skills with basketball superstar guard Stephen Curry.
"If all those things happen on Sunday, it will be pretty exciting," she said.
It was at the Swinging Skirts two years ago that Ko claimed her first title as an LPGA Tour professional and the date of that victory is tattooed on her right wrist.
In seven starts on the tour so far this year, she has picked up two wins (including a second major title), finished runner-up twice and tied for third.
"It's been really cool," she said.
"I got to defend the New Zealand Open too. It's been a lot of fun and that has been a key goal for me, to have a lot of fun, no matter if I'm 50th or I'm leading."
If Ko does end up top of the leaderboard this week, she will become just the 11th player in LPGA history to win the same event in three consecutive years.