Labour digs in on Point England issue

NZ Newswire
26/03/2017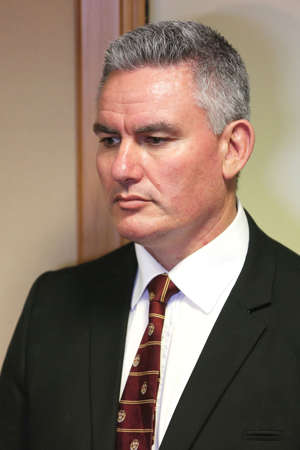 Labour is reiterating it will not back a development project at Point England reserve in Auckland because it'll be a precedent for other parks to be carved up for housing.
On Friday Labour's housing spokesman Phil Twyford and Maungakiekie candidate Priyanca Radhakrishnan announced Labour's decision to withdraw support for the Point England Development Enabling Bill which is before parliament.
The bill revokes the reserve status of 11a which the government intends to sell to Ngati Paoa for a housing development as part of its Treat of Waitangi settlement.
Labour is being accused of stopping a treaty settlement for a Maori tribe.
On Sunday Labour's Maori Development spokesman Kelvin Davis said the party was resolute.
"Labour will not back a plan, which would set a precedent for other public reserves such as Cornwall Park, Potters Park, Albert Park, and the local playground to get carved up to fix the National and Maori parties' housing crisis."
He said because the developers are local tribe Ngati Paoa, the Maori Party expects Labour to agree to carving up parks, reserves and playgrounds.
Building and Construction Minister Dr Nick Smith says it's a choice between housing and cows and Labour has contradictory positions on both.
"Eighteen hectares of this site have been grazed by cattle for 30 years. Twelve hectares are to be used for housing. The area of open space accessible for public recreation will be expanded with this development," he says.
The development will provide 300 families with a warm, dry home, enhance the recreational facilities and space for the surrounding community, as well as help settle Ngati Paoa's treaty claim and provide a site for a marae, Dr Smith says.
Labour demands more homes be built but then opposes one housing development after another, he says.
"They want fewer cows because of concern about water quality and greenhouse gas emissions, except in central Auckland on prime land like at Point England."
It is hypocritical of Labour to oppose this bill when they have supported reserve lands being used in other treaty settlements, Dr Smith says.
Maori Party co-leader Te Ururoa Flavell. says the Labour move is a betrayal.
Maungakiekie is a marginal seat in this year's election.