Labour leader campaigns in Mt Albert

NZ Newswire
23/02/2017
Editor's note: The opinions in this article are the author's, as published by our content partner, and do not necessarily represent the views of MSN or Microsoft.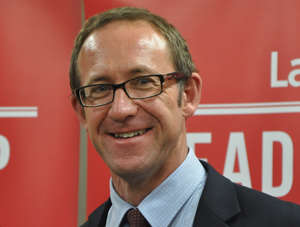 Labour leader Andrew Little is on the streets in Mt Albert campaigning for his party on the eve of the by-election, but he doesn't really need to.
It's a rock solid Labour seat and National doesn't have a candidate in the field.
Jacinda Ardern, currently a list MP, will replace David Shearer in parliament.
He resigned the seat, previously held by former prime minister Helen Clark, to take up a UN peacekeeping role in Sudan.
The Green Party's Julie Anne Genter will almost certainly come in second.
There are 13 candidates contesting the by-election but Labour and the Greens are the only parliamentary parties in the field.
The rest are a collection of independents and representatives of parties such as the Communist League, People Before Profit and the Human Rights Party.
The by-election has gained very little media traction, but there will be some interest in how Gareth Morgan's new party fares.
Geoff Simmons is standing for the Opportunities Party, which Mr Morgan launched late last year.
There isn't likely to be much of a turnout on Saturday.
Just over 45,000 voters are enrolled and around 3000 have voted early.
In the 2014 general election more than 10,000 supported National's candidate, and probably won't bother going to the ballot boxes.
Candidates:
Amos Adam (Independent)
Jacinda Ardern (Labour)
Dale Arthur (Independent)
Penny Bright (Independent)
Patrick Brown (Communist League)
Joe Carolan (Socialist - People Before Profit)
Julie Anne Genter (Green)
Abe Gray (The Cannabis Party)
Geoff Simmons (The Opportunities Party)
Simon Smythe (NAP)
Vin Tomar (New Zealand People's Party)
Anthony Van Den Heuvel (Human Rights Party)
Peter Wakeman (Independent)