Labour selects Paul Eagle for Rongotai

NZ Newswire
12/02/2017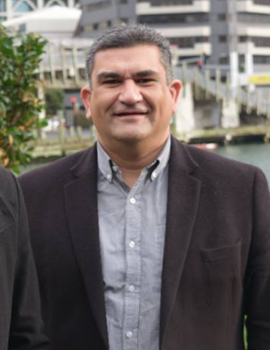 Paul Eagle has been confirmed as Labour's candidate for Rongotai for this year's general election.
He was the sole nominee to replace Labour MP Annette King after Labour leader Andrew Little decided to stay as a list candidate.
Ms King, the current Labour deputy leader, is staying on in politics on Labour's list.
Mr Eagle, 45, says he will continue to perform his deputy mayor's role in Wellington throughout the campaign and resign if he wins the seat in September.
"A hugely popular figure, Annette has worked tirelessly to serve the people of Rongotai for the past 23 years, and the Labour Party for more than four decades," he says.
The son of a retired Methodist minister and mother who worked in the health sector, Mr Eagle says he learned the importance of community service and helping others.