Labour wants Peters for intelligence spot

NZ Newswire
1/03/2017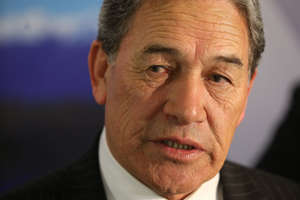 © Fiona Goodall/Getty Images Labour leader Andrew Little has nominated NZ First leader Winston Peters to take up a vacant position on parliament's Intelligence and Security Committee. Labour leader Andrew Little is campaigning for Winston Peters to fill a vacancy on parliament's Intelligence and Security Committee.
The spot opened up after Labour MP David Shearer quit politics in December to take up a position leading United Nations peacekeeping operations in South Sudan.
Mr Little said his nomination of the NZ First leader had the support of all opposition parties.
"As a former foreign affairs minister Winston has extensive experience of New Zealand's security and intelligence agencies and so would be a valuable addition to the committee," he said.
Mr Little also wanted to see the committee grow to accommodate more opposition parties, in proportion with parliament.
Currently opposition MPs take up two of the five positions.
"We are tabling with the government about this and I will be tabling a supplementary order paper to this effect when the Intelligence and Security Bill is reported back to parliament shortly," he said.