Labour's Ecan bill `nothing but a stunt'

NZ Newswire
20/10/2016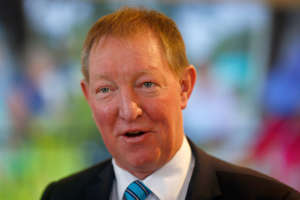 Labour's bill that would see Environment Canterbury dissolved and an election held to replace its members has been described by the government as "a bit late and nothing but a political stunt".
Megan Woods' members bill was drafted when the regional council was made up entirely of government-appointed commissioners following the sacking in 2010 of the elected members.
It was drawn from the members' bill ballot on Thursday, but since it was put in the box a transition period has been announced and last week Canterbury ratepayers elected seven members of the 13-member council.
The others were appointed by the government two days ago.
Ms Woods says that doesn't matter because "half a democracy isn't a democracy".
Environment Minister Nick Smith says the bill seeks to amend an Act that is no longer in force.
"You've got to be kidding, Ms Woods - this would send Cantabrians to the polls for a second time in less than a year," he said.
Ms Woods says if her bill gets through its first reading, a select committee will change it so it suits the new circumstances.
First she has to persuade at least one of the government's support parties to back the bill, otherwise it will be defeated on its first reading.