Labour's housing bill defeated

NZ Newswire
29/06/2016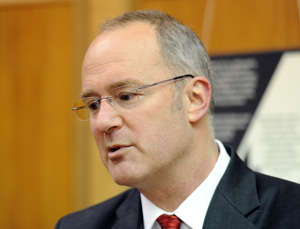 © SNPA / Ross Setford Parliament has voted 61-60 to defeat a Labour bill that would have imposed restrictions on non-resident buyers of residential property. Labour has failed in its bid to impose restrictions on non-resident residential property buyers.
Phil Twyford brought the member's bill to parliament. It would have barred non-residents from buying homes unless they intended living in New Zealand permanently.
They would have been allowed to buy vacant land if they committed to building a house on it within 12 months.
"Labour's policy is to say to them `if you are a non-resident foreigner, you live on the other side of the world and you want to buy a house in New Zealand, then build a new one'," Mr Twyford said.
"That is the Australian policy and it has been working successfully there."
National's Paul Foster-Bell said the bill was "a revolting piece of dog-whistle politics".
It was defeated 61-60 on its first reading on Wednesday night.