Labour's Jacinda Ardern wins Mt Albert by-election

Radio New Zealand
25/02/2017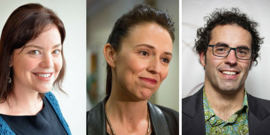 © RNZ Julie Anne Genter, Jacinda Ardern and Geoff Simmons Labour's Jacinda Ardern has a lead of over 6000 votes in the Mt Albert by-election.
Ms Ardern got exactly 10,000 votes, 8511 ahead of her nearest rival, the Green Party's Julie Anne Genter.
Ms Genter conceded defeat in a post on social media and congratulated Ms Ardern on her win.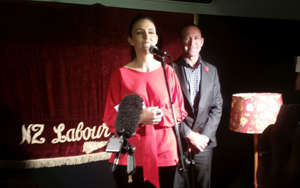 © RNZ / Sarah Robson Jacinda Ardern speaking after she won the Mt Albert by-election with Labour Party leader Andrew Little Well back in third place is the candidate for Gareth Morgan's Opportunities Party, Geoff Simmons, with 600 votes.
National didn't stand a candidate in the by-election.
The by-election in the safe Labour seat was sparked by David Shearer's resignation from parliament in December.
Ms Ardern's win means Raymond Huo will come in to Parliament as a list MP.