Land ownership register bill defeated

NZ Newswire
7/12/2016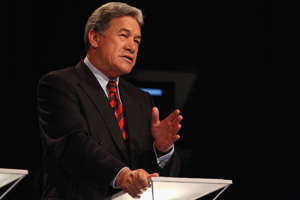 © AAP Image/Getty Images for TVNZ Winston Peters Winston Peters' bill that would have set up a register of foreign owned land in New Zealand has been defeated on its first reading.
The NZ First leader drafted the member's bill because he believes there's a "glaring gap" in public information about land ownership.
"New Zealanders have been denied the facts - the real situation - as to the extent of foreign ownership of land and housing," he said.
The government opposed the bill.
National's Paul Foster-Bell said foreign tax residents already had to register when they bought property, and they made up only about three per cent of the housing market.
"This bill diverts attention from the housing shortage and the real issue of supply," he said.
ACT leader David Seymour said the bill was a stunt.
"It wouldn't make any difference at all to the housing market."
The bill was defeated 63-57.
National, the Maori Party, ACT and United Future opposed it.
Labour, the Greens and NZ First supported it.