Last NZ Battle of Britain pilot dies

NZ Newswire
29/01/2017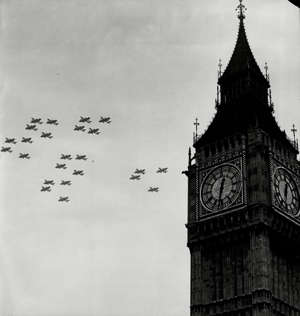 Bernie Brown, the last New Zealand veteran of the Battle of Britain, has died in Tauranga, just a few weeks after his 99th birthday.
He died of pneumonia on January 23.
Mr Brown flew briefly with Royal Air Force fighter squadrons 610 and 72 before being shot down by a Messerschmitt at the height of the battle and slightly wounded.
Keith Lawrence who died in England in June last year was wrongly credited as the last New Zealander to have flown in the Battle of Britain but Mr Brown, who never sought publicity, did not want the Lawrence story corrected at the time.
Born in Stratford in December 1917, Mr Brown was working there as a postman when he applied for a Short Service Commission in the RAF in 1938.
He was accepted and sailed for Britain late that year. After graduation he was posted to an Army Cooperation unit flying Lysanders and operated over the front lines in France spotting the enemy before Dunkirk.
Mr Brown then volunteered for pilot-short Fighter Command and went through the then-usual abrupt conversion to Spitfires.
An instructor told him: "Here's the book of [Spitfire] pilot notes, learn it and get up there and fly it," he was quoted in the 2011 book "Day After Day - New Zealanders in Fighter Command".
Mr Brown first served briefly with 610 at Biggin Hill but because the squadron was being transferred to Scotland for rest, the newcomer was posted to 72 Squadron.
His stay with 72 was short. Attacked from above and out of the sun, he was shot down by an Me109 on September 23, 1940 on his second patrol with the squadron.
"A cannon shell came through the side of my aircraft, hit me in the left leg and exploded on the throttle box ... I had no control ... so I thought, 'out you go'."
Mr Brown landed by parachute in a marshy field on the Isle of Sheppey in Kent and couldn't stand up - his leg was bloodied. He was quickly picked up and taken to hospital.
Recovered, the New Zealander was certified unfit to fly fighters in combat again because of his wounds.
He instructed for a year in Rhodesia then saw out the war piloting for Transport and Ferry Commands.
Postwar he flew with British European Airways (now British Airways) for more than 30 years before returning to New Zealand and buying an orchard in the Bay of Plenty.
He married his wife Elizabeth, a BEA flight attendant, in 1965.
Flight Lieutenant Bernard Walter Brown, b Stratford December 6, 1917, died Tauranga January 23, 2017.