Last Rio bid for five Kiwi rowing crews

NZ Newswire
20/05/2016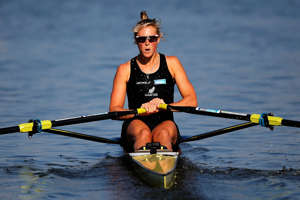 Mid-sized boats go under the blowtorch as New Zealand rowers prepare to make their final bid to qualify all 14 Olympic classes in Switzerland.
With nine Kiwi crews having booked berths in Rio, the five others line up at the "regatta of death" beginning in Lucerne on Sunday after they failed to hit their targets at last year's world championships.
A refreshed Emma Twigg is expected to finish among the top three women's single scullers after taking a year off to study.
The challenge is greater for the four other Kiwi crews, who must place in the top-two.
There are three changes to the men's four who finished well off the pace at last year's world championships in France, with just Anthony Allen retained.
They face arguably the highest hurdle, with strong crews from South Africa and France among those standing in their way.
The men's and women's quad can both expect tight racing.
They share several similarities, with both missing automatic qualification by tiny margins in France and having since made one change each to their crews.
Lightweight men's double is completely overhauled, with Toby Cunliffe-Steel and Adam Ling replacing Peter Taylor and Hayden Cohen. Ling dominated the lightweight single sculls scene last year but that is not an Olympic class.
Twigg, the 2014 world champion, expects nothing to come easy for any of the New Zealanders.
Her chief rivals are expected to be a double Olympic champion, the 43-year-old Ekaterina Karsten (Belarus), Fie Udby Erichsen (Denmark) and Sanita Puspure (Ireland).
"I'm definitely confident top three is within reach but it's one of those funny regattas that you can never write off anyone," Twigg told NZ Newswire.
"When Olympic qualification is on the line, there's going to be people doing some crazy things.
"For me, it's about consistency. I've got to be near or at my best for this regatta, just as I would be at Rio because I think there's going to be a lot of girls peaking specifically for this regatta and it's not going to be easy."
The New Zealand crews who advance from Lucerne will join the full New Zealand team at the third and final World Cup regatta in Poland.